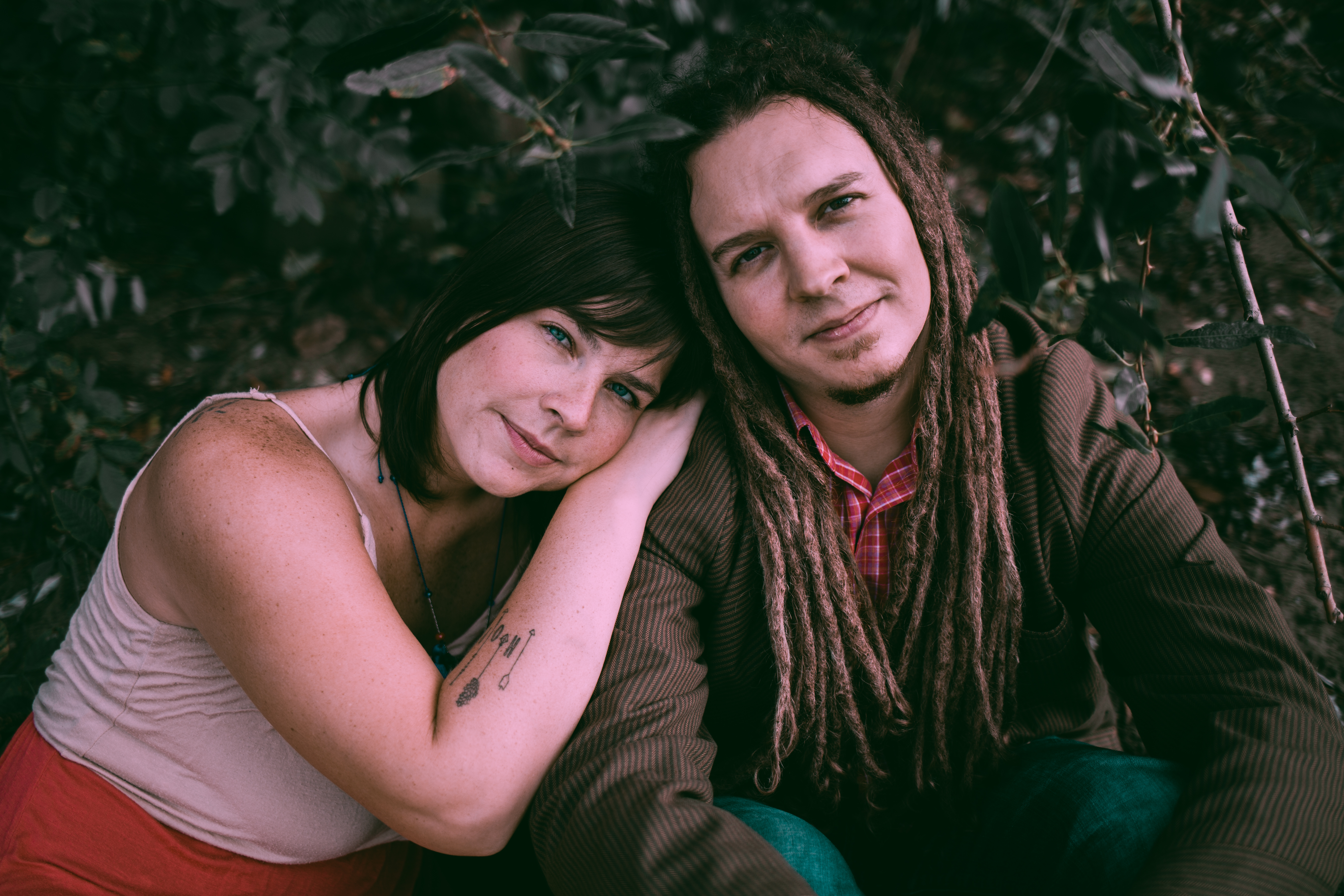 In early 2007 fate brought Emma Hill and Bryan Daste together via a craigslist ad. Daste was a recording engineer at Magic Closet Studios in Portland, OR and Hill had come in to record her first professional demos after a recent move from her home state of Alaska. Nearly eleven busy years, five well-received albums, and countless tour miles later, they are back in that same studio working on album number 6. Reviewers and fans alike are excited to see what this long awaited body of work will reveal. Hill's heart on her sleeve lyrics are sure to reflect experience and growth since the 2014 release of "Denali."
These days Emma resides in Anchorage, Alaska while Bryan still calls Portland home. The pair have most recently spent six weeks in Europe, followed by a 6200 mile loop around the western US states. This winter will focus on preparing the new material for a 2018 release. The duo are still going strong, bringing remarkably intimate lyrics to life with their poignant harmonies, lonesome pedal steel, and Hill's honeyed voice and confident delivery. Critics have compared the duo to Gillian Welch and David Rawlings and they are known for being some of the hardest working touring artists in the circuit. Their signature show is the house concert and they can be found charming intimate audiences everywhere from Rhinebeck, NY to Agropoli, Italy.
From her roots of growing up in the small Alaskan village of Sleetmute to her worldwide travels, Emma has worked hard to secure a name for herself as a force in the music world. Splitting her time between tour and working within the local Anchorage music scene, she's shown her dedication to keeping music alive wherever she goes. With the addition of Daste's expansive talent, the pair have consistently produced music that speaks to the soul. What will they say next?